What Is A Good Way To Make an E-Commerce Website?
Before we start talking about how to build your e-commerce website, let us talk about what an e-commerce website is. Keep reading to learn more about e-commerce websites and how to make the best one!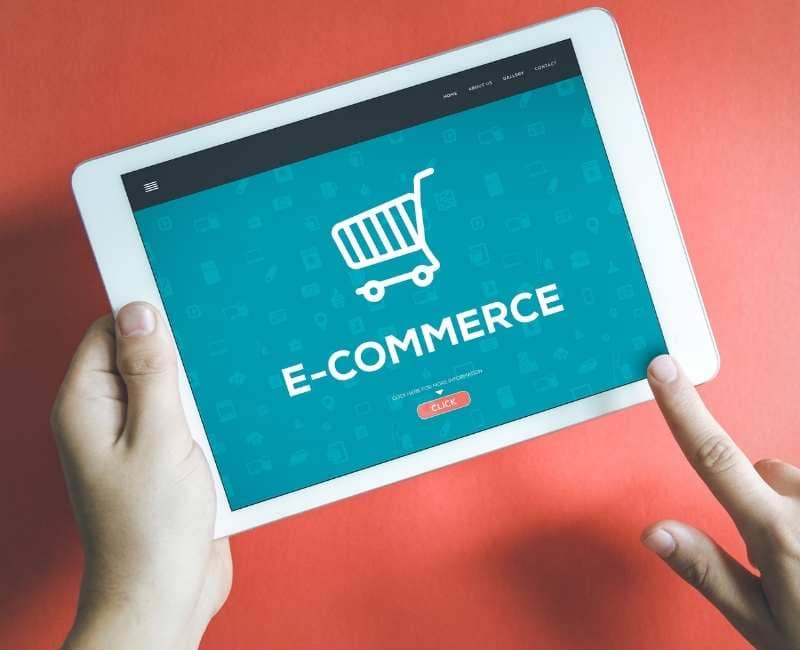 What Benefits Does an E-Commerce Website Provide?
There are many benefits to using an e-commerce website. Here are a few.
You can create an email list of all customers and send marketing items directly to their email. This allows you to market directly to the customer because you will have their information. This information that is collected allows you to send that marketing information.

 

When you sell in most areas, they are going to have generic listings. Having an e-commerce website allows you to establish your brand and make it stronger.

 

Keep in mind that people often see items on a marketplace and do not think twice about the seller. This is because it is often listed generically. With a website, you are establishing yourself.

 

You are able to understand your audience and establish a target audience. You are able to see where traffic comes from and where it lacks. This allows you to focus more on one compared to the other based on previous interactions.

 

You are able to customize your own website. You can add all your information, photos, and more.
You are able to be more creative with marketing strategies.

 
Building the Best E-Commerce Website
When it comes to creating your website, this may prove to be challenging. However, we are going to talk about the steps you need to take. 
Steps You Need To Take To Build An E-Commerce Website
You need to pick a website builder that specifically states for e-commerce. These are found online and there are several free and pro versions available.

 

Ensure that you are registering your domain name. This usually requires a small fee for a year.

 

Ensure that you have a hosting service ready. This is where the data collected from your website goes. Again, this often comes at a small fee.

 

Now you are able to customize your e-commerce website to fit your needs. You can use templates from website builders for this if you would like.

 

Now that your website is done, you can list your products and/or services that you have to offer. Ensure that you are uploading photos and detailed descriptions with the product price clearly visible.

 

You need to set up a payment method for your customers. You also need to determine how you will need to do tax collections.

 
Building a website like this is a very difficult thing to do if you are not educated in computer technology. If you find yourself struggling to create a functioning e-commerce website, you may want to consider hiring a web designer. 
Hire A Web Design Agency For E-Commerce Web Design!
An e-commerce web designer has experience with making successful e-commerce websites. Plus, there are several benefits that come with hiring a web designer. 
You are going to save a lot of time. This also means that you are going to save money because you can focus on your sales instead of creating a website. Plus, you do not have to look up what is trending because the web designer knows what is trending and what is not.

 

You are able to get a customized design that no one else has with a web designer as no templates are used.

 

When you hire a web designer, you can often call them for troubleshooting and other questions. Often, modifications can be made with a quick call.

 

Your website will have a professional appeal.
Your design will work well and be very responsive to access on all devices.

 
What to Keep in Mind When Hiring a Web Designer
To find the right web designer for you, there are a few things you need to determine first. 
You need to determine what goals you have. You also need to remember that web designers are not advertising or marketing agents/experts.

 

If you do not know the purpose of the website you are creating, you cannot create a website.

 

You need to ensure that you have a copy of the site or you must hire a copywriter.

 

Look over portfolio's of different web designers. Pick one that you like their work and they have positive reviews. Ensure that the web designer has experience making websites within your industry.

 

Ensure that you ask questions when you are thinking about hiring a web designer. You should ask their experience, how maintenance works, what fees and licensing is needed, and how a revision would be done.

 
Hire SystMD For E-Commerce Web Design!
Hiring a web designer such as systMD is going to be the easiest way to save money and avoid frustration. They offer many services and specialize in e-commerce web design.
Ensure that you are hiring experienced web designers that have experience with designing e-commerce websites. To find the best web designers, contact systmd today!