Which Is Better: WordPress Or Wix?
Which is better WordPress or Wix?  Here we will answer all of your questions and offer feedback on the topic!
When it comes to creating a website, many people find themselves at a crossroads between WordPress and Wix. Both of these website builders offer the opportunity for users to create their own websites without needing any technical knowledge or coding experience. However, each platform offers its own unique advantages and disadvantages that should be taken into consideration when making your choice. In this blog post, we'll discuss both WordPress and Wix in detail so that you can make an informed decision about which platform is best suited for your needs.
PRO TIP: When it comes to web design, if you're running a professional business it's best to hire a WordPress development company such as systMD! SystMD is the best choice for web design services and can help you create a professional, responsive website!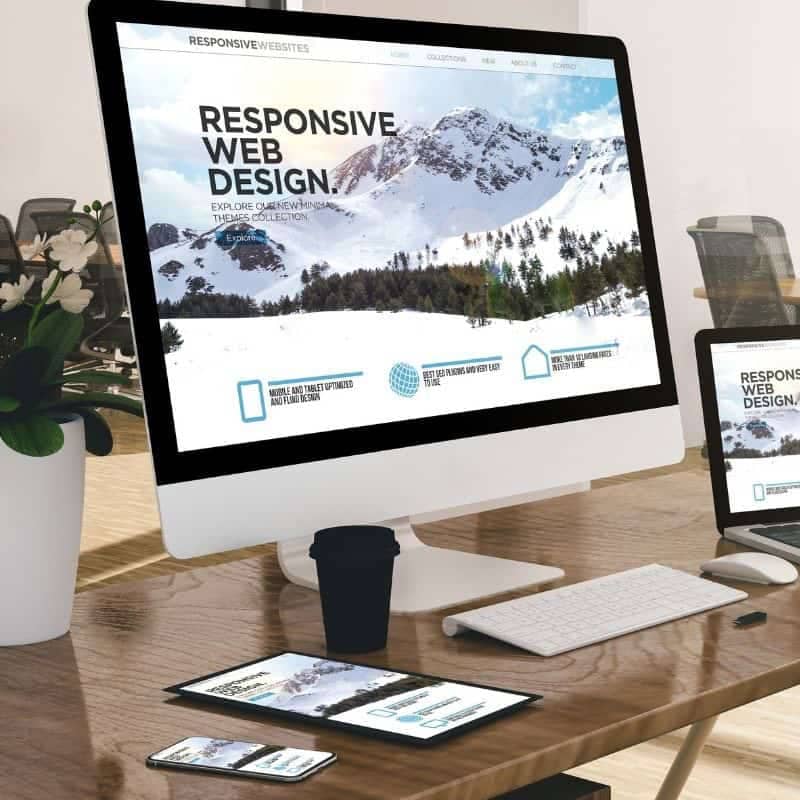 WordPress Benefits: Professional, Custom Web Design
WordPress Benefit #1: Customizability
One of the major pros that come along with using WordPress is its potential for customization. The platform offers a variety of features which makes it easy for even novice webmasters to start creating their own website without having to learn any complicated coding or scripting languages. Additionally, there are thousands of plugins available that allow you to add additional functionality to your website quickly and easily. To fully take advantage of WordPress though, it is recommended that you have some sort of coding knowledge to create a customized, professional-looking website that stands out. The customization features that WordPress offers helps it stand out against other platforms that provide more templated features. 
WordPress Benefit #2: Themes
Another benefit is the large number of available themes that give users a wide range of options when it comes to designing and customizing their site's look and feel. This means that regardless of what type or style you have in mind, there's probably something out there for you. Plus, most themes come with detailed instructions on how to install them so even those who are inexperienced in web design can get up-and-running quickly. Having this guidance and instructions at your fingertips can help turn a simple website design into a more complex and aesthetically pleasing one that is more eye-catching. 
WordPress Benefit #3: SEO
In terms of SEO (search engine optimization), WordPress also offers great features such as automatically generated sitemaps which help search engines index your site faster plus a plugin API which allows developers to build tools specifically tailored towards optimizing search engine rankings on your site. This can be invaluable when it comes time to promote your business online or build up organic traffic from search engines like Google and Bing. So, if ranking highly on search engines is important to you, then utilizing WordPress is the platform to use since it will be more tailored to your SEO needs. 
PRO TIP: Learn if every business really needs a website before you move on! We know it will give you insight!
Wix Benefits: Ease Of Use For Beginners
Wix Benefit Benefit #1: Widely Used 
wix is a leading web development platform that enables businesses and individuals to create stunning websites without any coding knowledge. Since its launch in 2006, Wix has become one of the most popular website creation tools available, with over 220 million users across 190 countries. It's easy to use interface and wide range of features make it an ideal choice for anyone looking to quickly build a website from the ground up. 
Wix Benefit #2: Affordability
Another benefit to using Wix is its affordability compared to other website builders available on the market today. It offers a variety of affordable pricing plans depending on whether you want just the standard features or more premium features for online branding. They also come with plenty of storage space for photos and videos. When it comes to building your first website, Wix provides a more affordable option that still has the features you need to get your small business set up for success from the beginning. 
Wix Benefit #3: Quick Set Up
Wix is an all-in-one platform designed specifically for creating websites without any prior coding experience needed. It offers hundreds of different templates as well as drag-and-drop tools so that users can quickly build beautiful looking websites in minutes. Wix also offers eCommerce solutions, so you can create an online store to sell products or services. Because of how quick the set up is vs other platforms like WordPress, many people who don't need more advanced features might be more inclined to utilizing Wix for their needs. 
Which Is Better: WordPress Or Wix & Choosing The Best Option
Both WordPress and Wix have their pros and cons, and in the end, the decision of which platform is best for your website depends on your individual needs and preferences. If you're looking for a more comprehensive CMS with advanced features for promoting your business, then WordPress may be the right choice for you. However, if you're looking for an easy-to-use platform that requires no coding experience whatsoever, then Wix could be a better fit. Whichever option you choose, know that both platforms are great options! 
The Bottom Line: Hire A Web Design Agency
Now we know all the benefits between WordPress and Wix, however the bottom line is this. If you're running a professional business, it's important to hire a web design agency.  WordPress developers such as systMD can guide you through designing the best website for your business or service.
It's important to think of the future of your business. With that being said, hiring a professional small business web design company is the way to go. Your investment will be repaid tenfold in doing so!
We truly hope you have a better understanding of this topic. You should now know which is better WordPress or Wix and hope you contact our web design company!