Who Is the Best Web Design Company in New Jersey?
Are you wondering who is the best web design company in New Jersey? In this article we are going to talk about who is the best web design company for small business web design, e-commerce sites, and WordPress development services.  We will also discuss why you should consider investing in a web design company for your business! 
Things to Take into Consideration When Hiring A Web Design Agency
 When it comes time to build your website, you will want to keep a few things in mind. We are going to talk about why you should hire someone to help you with your web design. Here are a few things that you may want to consider. 
You Do Not Know How to Build Your Own Site 
Keep in mind that a website is a huge part of your business. It is important that you have someone who knows what they are doing when building your website. If you do not have any experience with custom web-page building, you are going to find it difficult to make an effective website that brings the traffic that you want. 
You cannot just build a website and hope that it brings people to your business. You must put a lot of thought behind every detail. You need to ensure that it is easy to navigate on mobile and desktop. You want them to have a pleasant experience when visiting your website. 
If you have no experience building websites, you are not going to drive the results that you are hoping to get. Finding a local web designer will help ensure that you are getting the results that you are seeking. 
You Do Not Have Time to Build Your Own Site 
When you do not know how to build a website, it can be very time-consuming. Even if you know how to build a website, it is going to consume a lot of your time. Plus, it will take a lot of time for a website to be developed that brings an impact to your business. You should make sure that you are consulting someone so that your website stands out among the competitors. 
If you do it yourself, you could be missing many opportunities to bring potential clients or customers to your website. If you do not have the time to make a website, you can rely on a web design company such as SystMD. A web design company can help you avoid spending a lot of time on building a website. Their job is to build them, they have all the time to do your website as it should be done. Now you do not have to worry about fitting in web design into your busy schedule.
You Are Not Sure How to Bring People to Your Website 
Many people do not know how to bring people to their website and how to get more business. That is why you must hire a web design company. There are different elements that will make the user experience more enjoyable. This is something as simple as adding a video or a CTA (call-to-action). This is something that can impact your business. 
When you do not know what you need for you website, you can hire a web designer to help figure out what your business needs to bring more people in. A local web designer can help you bring in people to your website just by the design and layout. 
You Want a Unique Website 
Many websites are similar and that can make people bored. You want something that is going to stand out from the crowd and draw people to your website. This is what a web designer does. They are going to ensure that your webpage is different from every other business. This allows you to show your unique side and how you think that the website should work. A customized website is going to be better than a rushed and put together without experience website.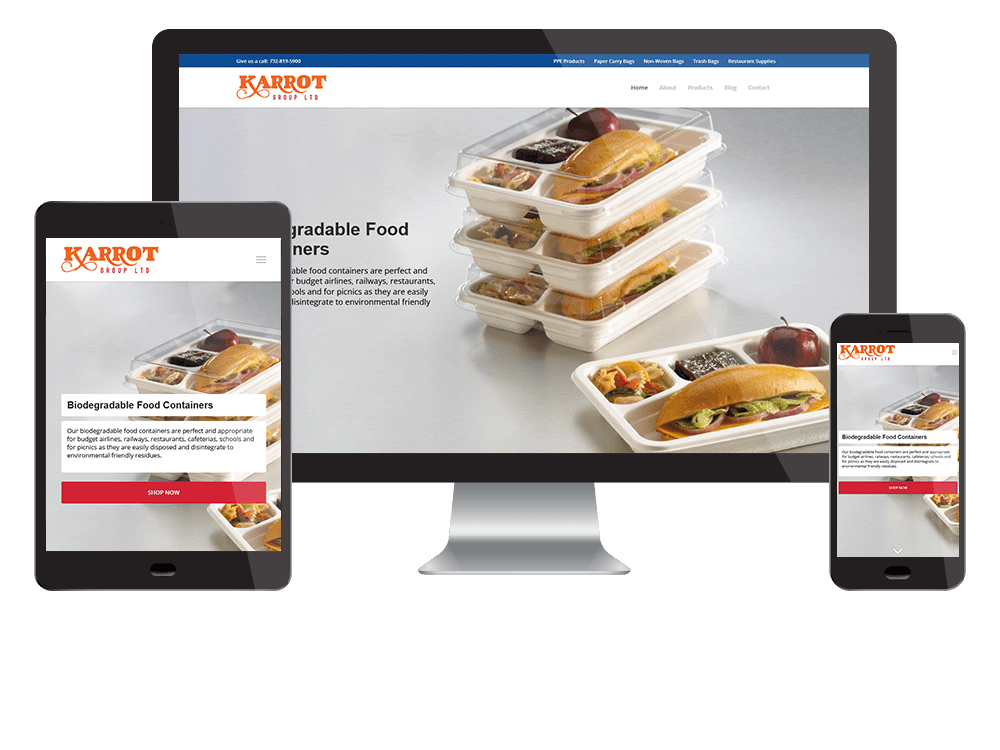 Finding the Right Web Designer for Your Business 
When you are looking for a web designer, you need to set a budget. That will ensure that you are not going over what you can spend. Find someone who will do what you need for what you are allowed to spend. 
You will also want to look at what type of web designer you want to use. There are several kinds of web designers available. Make sure that you are picking one that works for you and your budget. While it may be tempting to hire a freelance web designer, they are not going to have the expertise as a web design company would. 
You want to ensure that their reviews are good and that their portfolio is up to par. If their portfolio does not look as you would like, then you can find another web design company. Keep in mind that their previous work will reflect how your website looks. 
Wrapping Up : Who Is The Best Web Design Agency In NJ?
Take the time to find the perfect web design company in New Jersey with these tips. Also, if you do not want to look for yourself, just simply contact SystMD. They are going to help you with all your web design needs with a smile on their faces!