Which Web Designer Should I Hire for My E-Commerce Website?
Are you wondering which web designer should I hire for my e-commerce website?  I bet you did not know that almost forty percent of people will stop visiting a website if the layout or content is not easy to use or attractive to those using the site. That is why you should hire a web designer. A web designer can help you keep the leads to your site. A web designer should work with you to create an engaging, easy-to-use, and visually appealing website that attracts potential clients. We are going to talk about how to find the best web designer and why you should find a web designer. 
PRO TIP: Read this article to learn what color is best for an e-commerce website!  You can also take a look at does my website need a redesign checklist.
Why Do I Need a Web Designer?
There are a few reasons why a web designer is essential. The first is that you do not have to build your own website. The website is an important part of a company. If you do not have the skills to create an engaging website, you are going to lose business. Hiring a web designer can take away all the tasks of creating a website. 
If you do not know how to bring people to your website, an e-commerce web designer will know how to bring the most people to your website. The designer will talk to you and determine what you need and what they think will bring in the most traffic. This could be as simple as adding a call-to-action to your website page. 
Lastly, when you are hiring a web designer, they will make your website stand out. This means that no one else will have a website like yours. It will be created to fit your needs. It is fully customized for you and your business.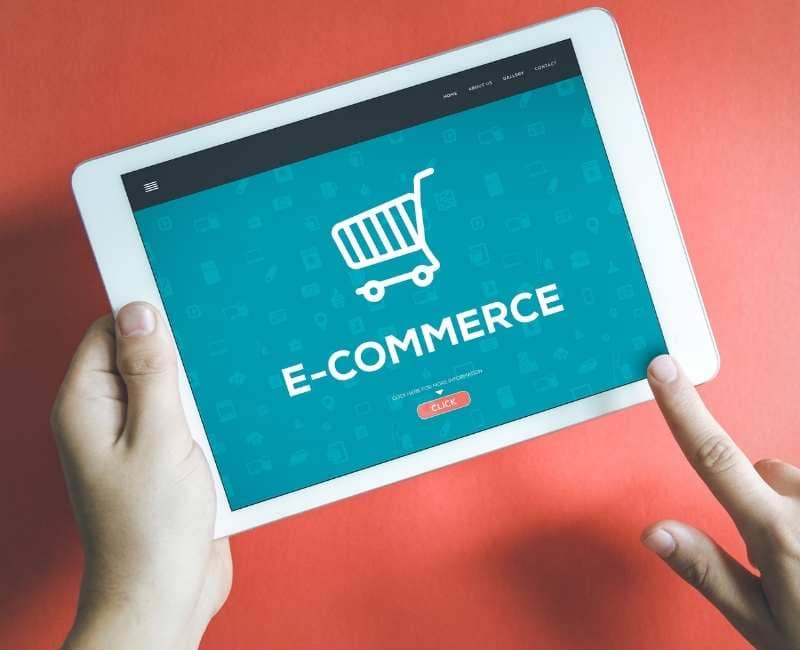 Finding the Best Web Designer
You now know why you should hire someone to help create and design your website, but how do you find the best one? Well, we are going to look at a few tips to ensure that you are hiring the best web designer in your area. 
Buget
When it comes to your website, you need to make a realistic budget. You should put aside a set amount of money that you can put towards your new web page. Taking the time to determine how much you can spend will help ensure that you are getting the best ecommerce web page possible without breaking the bank. 
Portfolio
Always make sure to check out their previous work. You can get an idea of how the web designer thinks based on their previous work. Ensure that you look at several examples to ensure that they can do what you want them to do for your business. 
Testimonials
Always make sure that you are checking out what other people have to say about a specific web designer or company. This will tell you a lot about the business and how well it will work for you. If you see several bad testimonials, you are probably better off finding another web design company for your business. 
Pricing
Once you have found someone who has a good portfolio and great testimonials, you can move to the next step. You will begin to look at pricing. There will be several packages available for you to pick from. If you do not like what you see, you can always discuss rates and what you are looking for. 
Take the time to make a phone call or set up a consultation. This is a wonderful way to discuss what you need and what the web designer can do for you with your budget. 
Wrapping Up: Which Web Designer Should I Hire For My E-Commerce Website?
A web designer is going to be essential for any business. An engaging website is also going to be essential to the success of your business. That is why you should consider systMD for all your custom web design needs. You can even get a quote today from our specialists!
Taking the time to bring traffic to your website and ensuring that it engages potential customers is going to be the biggest challenge if you are working with a poorly designed website. Take the time to hire a web designer to fit all your website needs. SystMD is there to ensure clients are intrigued by your new page and ensure that you are not breaking the bank when paying for the web design.
Take a look at systMD's location in New Jersey below:
You should now have a better understanding of which web designer should I hire for my e-commerce website and we wish you all the best.