10 Web Design Tips For More Business in 2022!
If you are looking for tips on how to build a better website, stick around and we will discuss ten web design tips that will bring in more business in 2022! We will talk about the importance of each step and why you should implement it on your site.
Let's look at what we will be exploring in this article. We will go into depth for each topic later in the article.
Factors To Consider When Designing A Website In 2022
Site Speed

 

Leverage the Fold

 

Hick's Law

 

Simplicity
What to Avoid

 

Priorities

 

Visual Cues

 

Using People in Photos

 

Listing Order

 

Social

 
Web Design Is Becoming Increasingly More Important
In 2022, online experience and thus the design and usability of your website will become even more important than it has been in past years. Having experienced some major shifts in business over the past few years and with coronavirus pandemic, people are spending more and more time online than in previous years.
For this reasons, taking your customers online experience very seriously is one of the most important things you can do as we move into 2022. Here are some actionable steps you can take and things to make it all happen!
Web Design Tips To Boost Sales In 2022
Focus On Site Speed
People are becoming more and more impatient with slow websites. It's been said that your site should load within 3 seconds, however 1 second is the optimal amount of time. Any professional web design service should know this so make sure you ask before you hire.
Many people agree that this is one of the most important things for a website in today's day and age.  Not only are slow websites annoying, but customers will lose trust and refrain from making purchases on websites that don't load fast enough.
Users Will Navigate The Site With Ease.
Having a speedy site will allow your users to go from page to page with ease. If your site is slow, it may cause a user to become uninterested and impatient. 
SEO Will Be Improved.
Not to mention, many search engines, if not all, consider site speed when they are appearing in search rankings. The faster your site is, the higher it will be on a search engine. It is for this reason alone that investing in your site speed is important.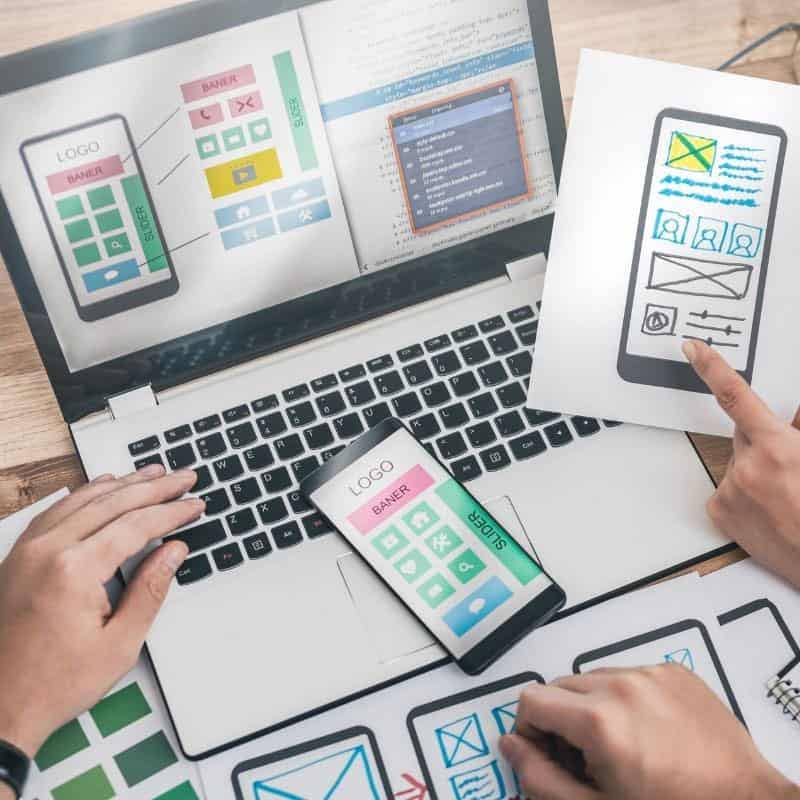 Use Space On The Site Wisely
There is debate on whether there is still a fold in web design terms anymore. However, considering the way you use space on your website is super important. People will still spend on average, 57 percent of their time above what is known as the fold. 
Time Spent On A Website Often Declines With Each Visit.
People generally visit a site and during their first and second visit have the most screen time. After this, their time on the site will generally decline. The fold is the time a user spends on a certain page. When it is above the fold, it is good for business, however, below the fold means that users are not interested in what you have on your site.
It is important to keep readers hooked. Here are a few things to increase the time spent on your site. 
Make sure headlines are clear and descriptive. This is where you want to capture the attention of the user.

 

You want to make sure that your main point is called into action. Don't beat around the bush, make sure you know what you want people to know.

 

Adding media is always a good idea. It will hook the reader and grab their attention quickly.

 
Be Aware Of Hick's Law
Hick's Law is going to be referring to the option that the user has. The more options that a user has, the more time they are going to take to decide.
However, studies have shown that if there isn't a huge selection, the user is more likely to purchase something. Here are a few things you can do to help keep users interested. 
Limit items and choices that need to be made on your website
Focus on Your CTA (Call to Action)

 

Put Social Media on the Site if Active

 

Make One Page Per Item

 
Keep It Simple
Sometimes, less is more. So if you're looking to design your own e-commerce website, keep this in mind and try to keep it simple.
Users tend to like more simple websites what have clean designs, a strong color scheme, and easy navigation,  In addition, your website should make clear the services and products your company provides in order to get the best response from viewers.
A person is going to stick around on the website longer if it is simple and elegant rather than loud and confusing.  While it's ok to have elaborate designs on a website, keeping it clean, simple and uncluttered will prove to be best in 2022.
PRO TIP: Learn more about what website builder to use in this post here!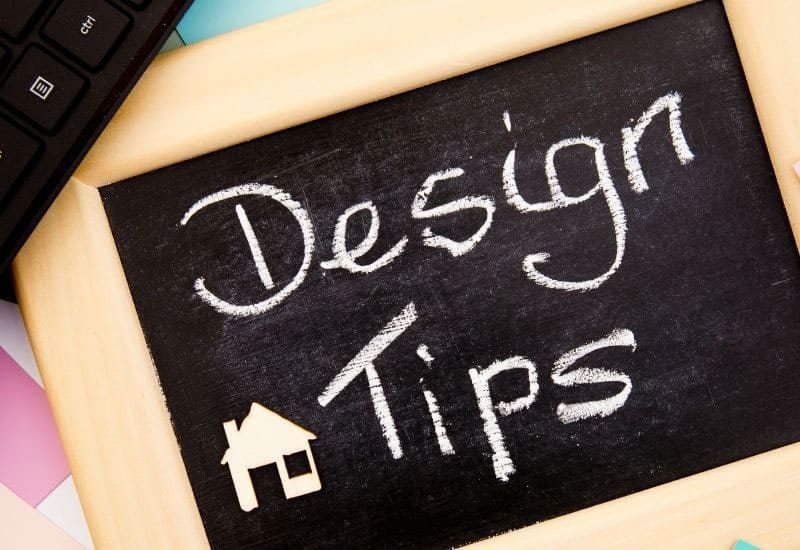 What to Avoid
Many people who create a website and many web design agencies love to use carousels, however, doing so has been said to be completely useless. Many people click on the first item and never see the next. 
Another thing that people use when designing websites is tabs and accordions. People do not notice these, and they are most often ignored. This also reduces the click amounts on the site as well.
Priorities
If you are not using the above items, how do you present your website? If you're a WordPress developer, you may think the answer is simple. And guess what- it is.
All you need to do is incorporate important information on a single page. This is going to make sure that scrolling is more important than clicking. 
When everything is in one area, people are more likely to read it and click on it. Having important elements on one page is a great way to get great results.
Visual Cues
When creating a website, you will want to guide the user to where they need to be. You can do this in several ways, including visual cues. 
When including a photo, you will want one that is going to generate more traffic. You want people to read the information you are giving them. In many cases, if a person is looking at the text in the picture, the more apt people are to read that text. 
Use People in Photos
Photos will be used to help direct the attention of the user. That is why including photos of people is helpful. However, you do not want to use stock photos. When you use photos, you want them to be of employees or other staff. Generally, stock photos are uninteresting and plain. This means that the user gets bored, quickly.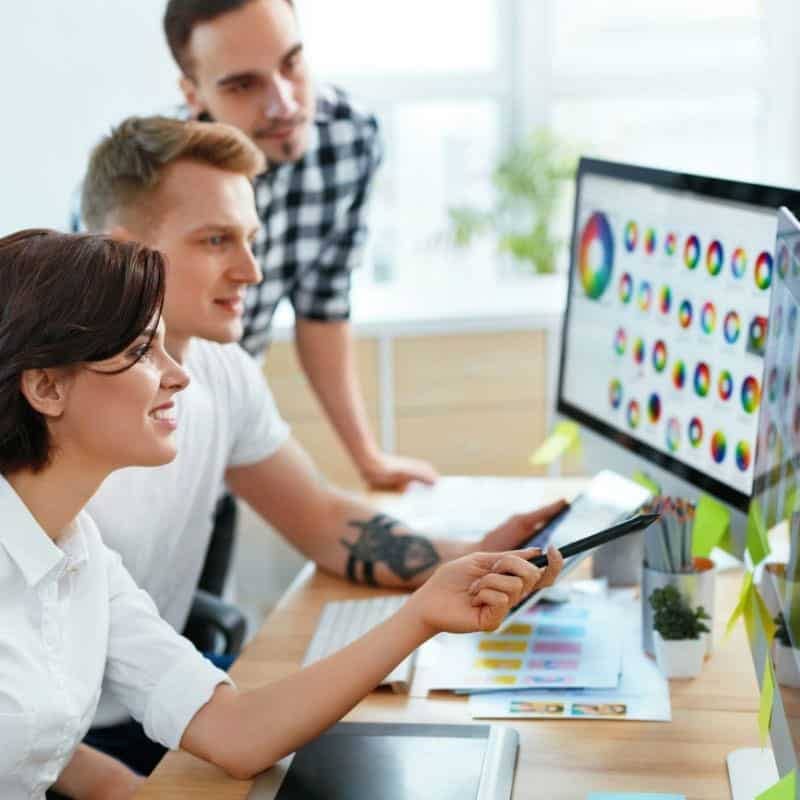 PRO TIP: Learn these important web design tips for your business before you continue. We know it will be super helpful.
Use Lists
When presenting information, lists are a great way to do so. However, it is important to note that many people remember items at the beginning and end. Therefore, you should place the most important aspects of that list properly. 
Online Engagement
This is where you are going to take into consideration the opinion of those who visit the site. If you have positive feedback on the site, product, service, etc., you are going to have more people visit the site. 
The more positive feedback that you have, the better. This is where you can show proof that your website and product are reliable. 
Conclusion: 10 Web Design Tips That Will Bring in More Business in 2022!
When it comes to creating a website, it is important that you keep these tips in mind. These tips are going to help you create the best website possible for entering 2022! We hope that this article with ten web design tips will bring in more business for you in 2022!