Can I Build My Own E-Commerce Website?
You may be wondering, "Can I build my own e-commerce website?".  As you know, one of the coolest things about being a business owner in today's day and age is that we can now build our own E-commerce websites if we want to. It's a wonderful freedom and scary too. Twenty years ago, no one would have ever thought about doing such a thing as building their own e-commerce website.  However, and as we move into 2022, the ease at which we can do so is truly remarkable.
Yes. You Can Build Your Own Website If You Want.
Now, there are easy ways to build up your own website from scratch. Web design platforms of today are very user-friendly. They enable entrepreneurs to create professional business websites without the huge up-front cost that old brick and mortar business ventures required in the past.
Some user-friendly web design platforms include:
Some of these platforms are even free (with limited capabilities.  However, in order to really get your site looking the way you want it and professional, it will take a lot of time and effort. Even the most easy to use platforms can be complex and take a lot of work to use!
But Is Your Business More Than Just A Hobby?
However, it's important to note that if you have a business that you want to be more than just a hobby, building your own website may not be the best decision.  For this reason hiring an e-commerce website designer may be a better option.
Deciding which route to go will affect the course that your business takes. So read on and learn everything about whether or not you should build your own e-commerce site.  From this post, you will have a better idea about whether you should hire a web design agency for your retail website or online shop or do it on your own.
PROTIP: Read this great post to learn how to design the perfect e-commerce website.
Should You REALLY Consider Building An E-Commerce Site Or Not?
The important question to consider is this. While it's certainly possible to build your own website, is this something you really should do? Let's go over some important facts to consider when making the decision about building a website on your own.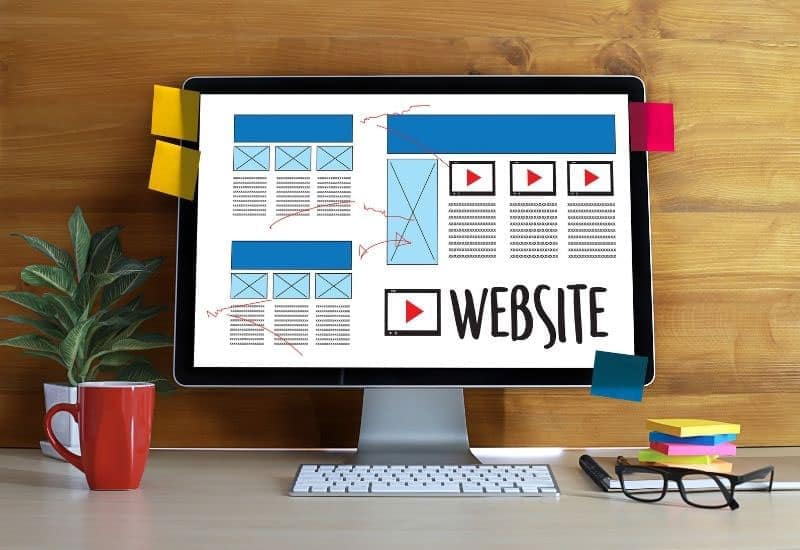 Your Website Is The Face Of Your Brand
Before there was a real market for online businesses, you could see athletes and sponsors really being the ones to sell a brand. Now, people want to know the person that they are buying a product from. With social media taking a whole new role in the shopping experience, making sure that you have a good front facing persona is extremely important.
Although it may not be your actual face anymore, it is definitely important to start with your best foot forward and make a website that people can trust and feel comfortable on. If you think about it, you wouldn't go into a brick and mortar store that looked run down and ugly on the outside. This follows into the digital space. You need to make a website that is relatable to your market. You should also make sure that you spend the time, and a little bit of money, to have the right look, feel, and function to your website.
It can be great to make a website from scratch, but it can sometimes be hard to make sure that the function, look, and feel of the site are able to be maintained. The right custom web design team can help you make that a reality.
Your Website Needs To Evoke Trust
Just like going to your local supermarket, it is important to make sure that your website evokes trust from your potential customers. It is important to show possible consumers that you will be able to keep their data secure and that they know what you are selling matches what you are advertising.
The most important part of building your brand is ensuring that people really know what they are paying for. In a lot of situations, patrons will be willing to spend a little more on a website they feel like they can trust and a brand they feel will be loyal to their customer base.
It's always a good idea to make sure that your website has the right infrastructure behind it. While building your own site can be satisfying, it is sometimes difficult to make sure you have all of the right properties and programming languages in place to accommodate all of the customers you want.
Your Branding Needs To Be On Point

It can sometimes be hard to focus on one single thing to sell or produce, but when it comes to actually branding yourself, you need to make sure that people know what they are paying for. No one will want to buy something from a company that they don't feel comfortable with, and the start of every shopping experience is finding the right place to buy.
If you not only want to capture the attention of your customers but also get some repeat business, it will be extremely important to be laser focused with branding yourself. When looking at the top companies in the world, you know exactly what they are selling. If I say Walmart, you immediately know what I am talking about, same with Amazon or CVS.
It can be hard to make sure you brand yourself right, but with the right support behind you, you can make it happen. Making sure you have a direct and concise brand will help your customers know exactly who you are and make it easier to recommend you to a friend. 
Customers Will Be Giving You Their CC Information
Security is probably one of the most important things when considering opening an Ecommerce business, especially when you think about the fact that your consumers will be trusting you with their private credit card information. There are tons of companies out there to help you create a safe and secure environment for your consumers.
From SimpleSafe and ADT, finding the right security company can be a bit of a headache, but it is one of the best ways to make sure that your company can stand the test of time. There are threats to your consumers all over the place, but with the right standards and the best security profiles, you can be sure that both you and your customers' information can be safe.
Everything Needs To Function Perfectly
When opening up a page for the first time, one of the worst things that can happen are glitches or bugs. It is extremely frustrating when you go to a website and find errors that should have already been corrected. When starting your E-Commerce website, it is critically important to make sure you debug any of the programming issues before you open up the site. Whether it is a small problem with a link or a much bigger problem with a payment method, consumers do not want to run into issues when shopping.
When comparing this to the brick and mortar stores, it would be like walking in and being completely ignored by the employees. If you want to build a good business that is able to be long standing, it is important to make sure that you check your website before launch, on a regular interval, and whenever a customer complains. Paying attention to feedback from your consumers is a great way to find errors, but it is much better to check in with your coding team, or if you go through a paid website, the website administrators before you launch your website.
You Want To Get The Most Out Of Your E-Commerce Website
Hiring A Web Design Agency Is The Way To Go
All Things being equal, it is very difficult to program your own website. Some people have the HTML and C# or C++ skills to create and design their own website, but it's okay if you can't. Services are available from some great companies that will help you get started from scratch. This can take a huge load off of a good entrepreneur who wants to start a new business but isn't quite sure where to start.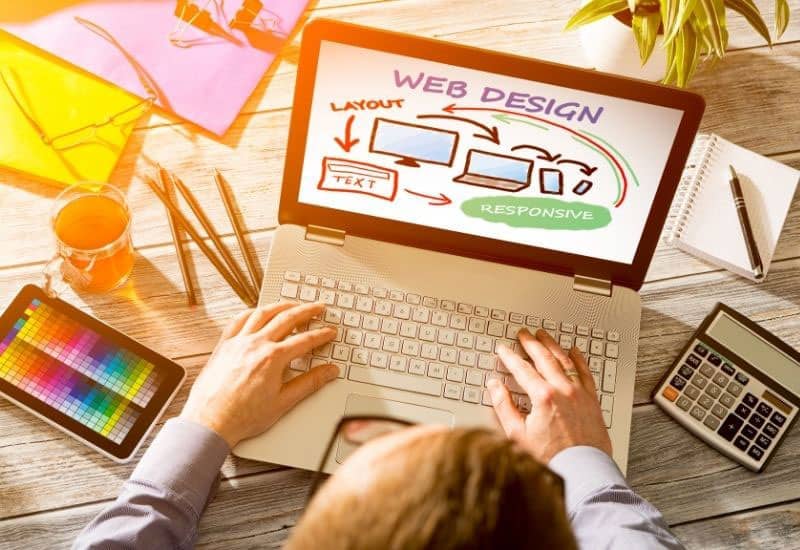 Hire
systMD LLC
For Your E-Commerce Web Design Project
Hiring systMD LLC for your next web design project is the best thing you can do.  SystMD is a New Jersey web design agency with locations throughout Northern NJ.
The team at systMD LLC handles web design projects for businesses everywhere and of all sizes and shapes. With a speciality in rental websites and custom rental web design services, systMD LLC is your best choice for e-commerce web design and hosting solutions.
We hope this post has been helpful and informative.  You should now have the answer to your question can I build my own e-commerce website and wish you the best of luck.