What Do You Need To Start A Business?
You might be wondering what do you need to start a business?  Well, if you're the entrepreneurial type, I'm sure you've asked yourself this question many times!  In this post we will go over everything you need to start a successful business.
If you are going to start a business, then make sure that you are prepared for the challenges that lie ahead of you. It is not going to be easy, but if you are willing to make sacrifices and put in the work needed, then eventually all of your hard work will pay off in more ways than one.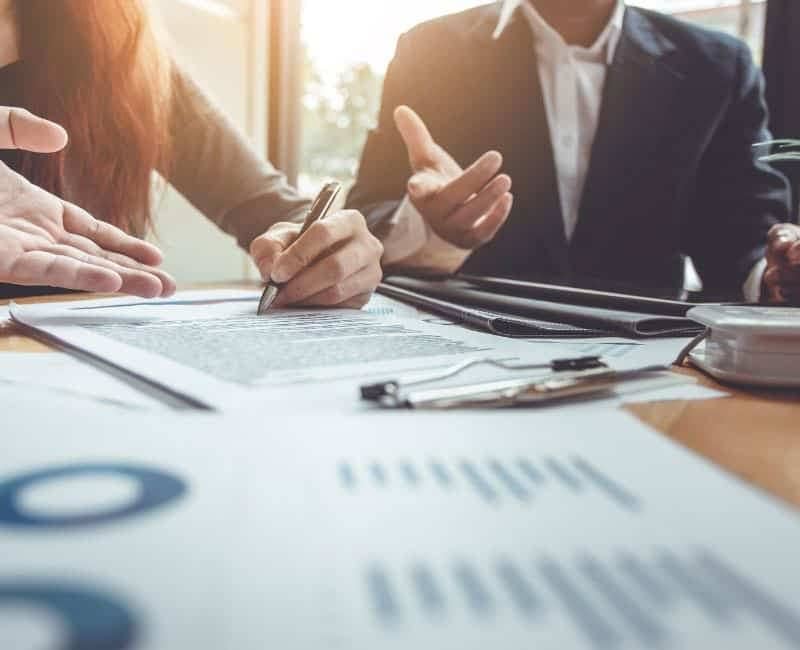 Things You Must Have To Start Your Own Company
Before you start a business, you need to make sure that you have all of the skills and knowledge and be surrounded by professionals that you will need to run and market your business. You cannot be successful if you do not know what you are doing.
Here a few things on what you must have to start your own business:
1. Professional Branding
Professional branding is about creating a message that you will convey to your clients. This message includes who you are and what you do.
The overall message should be about how your business helps your clients. The message should be conveyed through everything that you do online and offline. When someone sees your website, does it convey the message that you want to convey?
If you want to attract clients to your business, then you need to provide a reason for them to choose you over other businesses. The reason can be anything, but it has to be something that is unique to your business. What makes you different from other businesses?
Here are some branding elements every business must have:
Cohesive branding elements such as font, colors and graphic design elements
A website that reflects branding
Other print elements must all reflect cohesive branding strategy
Having a professional brand will give you a way to display your business in a positive way. It will also give you a way to display what your business does for others in a positive way. People want to associate with businesses they find positive and appealing. If you need help creating a brand for your business, then there are many professionals who can help you create an amazing brand for your business such as graphic designers who will create a unique brand for you, photographers who will take pictures for your website and social media pages, and designers who will set up your entire website the way you please.
2. Effective and Good-looking Website For Your Business
The importance of a good website cannot be emphasized enough. Hiring a web design agency such as systMD LLC to create a custom site for your business is a great start. SystMD LLC is NJ's top web design agency, and they specialize in a variety web design services including:
A Well Designed Website Can Make (Or Break!) Your Business!
A good website can make the difference between having a successful business not. We all know that in today's digital age, it is important to have a presence online. But having a website is not enough. You need a website that is easy to navigate, well designed and packed with information.
To have an effective website, you need to have a good website design as well as a great website content. You can outsource the development of your website, but it is important to have constant communication with your web developer.
Build a great landing page
One of the most important elements of your site is the landing page. The landing page is the first page that visitors see when they visit your site. You need to make sure that this page is compelling and interesting to visitors so that they will want to continue exploring your site.
Consider your website navigation
Another important part of your website is the navigation bar. The navigation bar contains links to the different pages on your site. It should allow visitors to access the pages they want easily and quickly. Visitors should also be able to easily find the information they are looking for without having to search for it.
The information on each page of your site should be relevant and informative. Visitors should be able to find what they are looking for quickly and easily. Each page should contain information related to your business, such as products and services, contact information, location and hours of operation, pictures of your products, testimonials from past customers and so on. The more thorough you are in providing information about your business and products or services, the more likely you are going to attract new customers and keep old ones coming back again and again.
Update the site frequently
The most important thing you need to remember about having a website is to update it frequently. Your website should be constantly updated with new information about your products, services, new additions to your staff or upcoming events and promotions. This will keep people coming back to visit your site again and again.
Having a good website can help drive more traffic to your business. It can help increase sales by increasing customer satisfaction and by generating more leads for you. A good website can also help you communicate with existing customers in a more efficient manner so that you can build relationships with them and find out what their needs are in order to better serve them in the future.
Hire an agency that specializes in your industry
Another important factor to consider is to hire an agency that specializes in your industry. So if your a car rental business, you will want to hire a car rental web design agency to create your website. Furthermore, if you are a small business you will want an agency that specializes in small business web design services.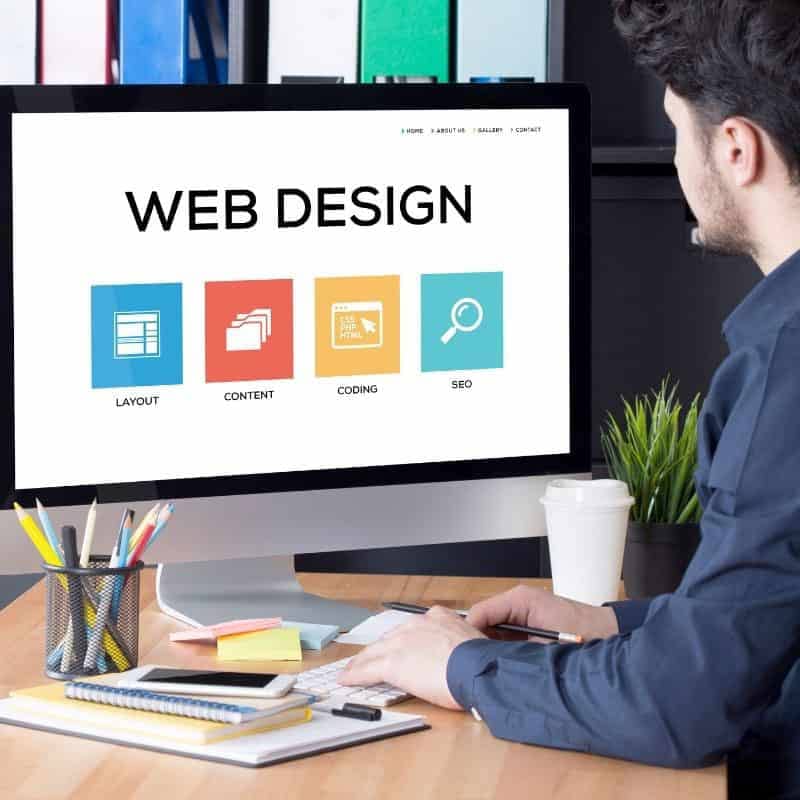 3. A Product or Service to Offer
When starting a business, you will need to decide what product or service you will offer. This will make it easier for you to write a business plan and to keep your focus. When choosing a product or service, it is important to think about the customer. You also need to think about how you will market your product or service and how much money it will cost to get started.
It is important for you to think about the customer so you need to ask yourself some questions, like "Who will buy my product or service?" and "Why would they buy from me?" If you do not have the answer to these questions, then you may want to reconsider your product or service. It is best not to choose something that might be too difficult for you to sell or something that is difficult for customers to understand.
You should also think about how you will market your product or service. Also, you will need to think about how much money it will cost you to get started. There are many things you will need to factor in:
The cost of your product or service
The cost of marketing your product or service
The cost of getting started in business
The cost of running your business
4. Money To License and Register Your Business
Licensing and registering a business name is a very important step to starting a new business, since you could face legal problems if you don't get a proper license and register.It is a good idea to create a website beforehand so you can manage to keep your business name as well and after you start getting calls you can get your business registered.
There are many different types of licenses and registrations that you can apply for. The first thing that you should do is check with your city and state to determine which licenses and registrations are required in your area. They will also tell you how much each license or registration will cost you.
The first license or registration that you should apply for is an Employer Identification Number (EIN) from the IRS. This will allow you to report taxes for your business and get paid by employees. If you don't have this number, then you will not be able to get paid by employees or report taxes on a federal level.
Next, make sure that you have a local license or registration. This will allow you to operate legally in your area. You must have a local license or registration to operate legally in any area.
This may include setting up a corporation. The secretary of state of any state handles the incorporation of any corporation in that state. You will have to decide whether to be a non-profit corporation or a for-profit corporation. Each have advantages and disadvantages.
Non-profit corporations are tax-exempt, meaning the corporation will not have to pay taxes on the money it makes. Any employees do have to pay personal income tax, which will include you. There are also other legal limitations on ownership and the operations of a non-profit that do not apply to a for-profit corporation.
For-profit corporations are not tax-exempt, meaning they will have to pay a corporate tax. But they can have a private owner, meaning you can own them directly. There are fewer limitations on their business practices than non-profit corporations. Check your state for details.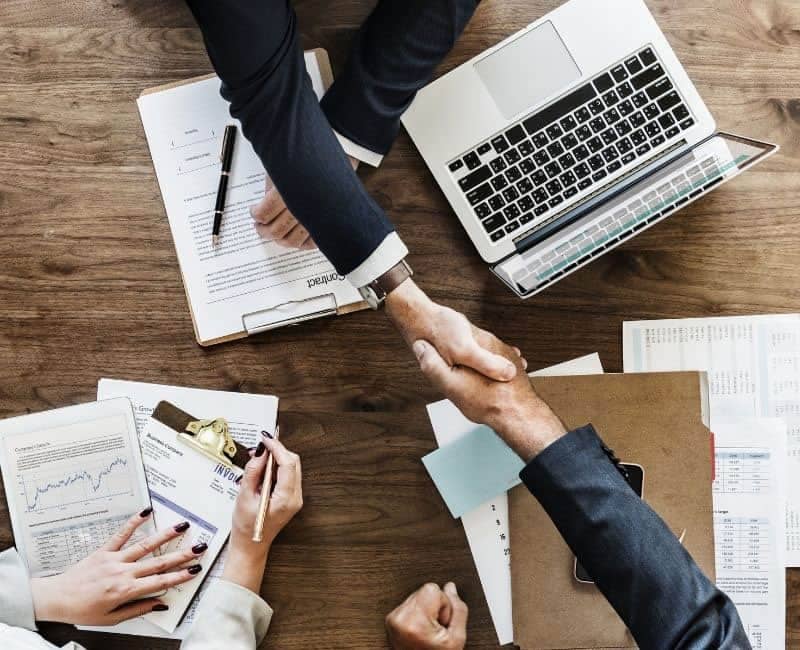 5. Marketing Strategy for Your Business
Marketing is the key to a successful business. This is true for both online and brick-and-mortar companies. If your customers don't know about your business, then they can't buy your products or services.
For a business to be successful, it must have a well-thought-out marketing strategy.
Here are some tips for creating an effective marketing strategy:
Advertising Your Products and/or Services:There are many ways to advertise your products and/or services. You can put up posters, banners and business cards. You can also use yellow pages, radio ads and billboards. The type of advertising you use should be based on your target audience.
Promoting Your Business in Certain Areas: For your business to be successful, you need to get your name out there. You can do this by starting a blog or writing for magazines. You can also make it known that you offer free samples of your products or services. This will help your business grow, as well as help your customers find you more easily.
Promoting Your Business on the Internet: The internet is a great place to promote your business. There are many ways to promote your business on the internet including creating a website, creating a blog, and posting videos on YouTube.
6. Dedication
It is very important to be dedicated to your business if you want to succeed. It is easy to get distracted when you have a lot of things to do. The first step in becoming dedicated to your business is to set goals.
You should write down your goals and post them where you will see them every day. Post the goal on your computer, on the fridge, on the bathroom mirror and on your desk at work. You should also have a goal for what you want to accomplish each day.
But it is not just enough to have dedication- you need to show it to your customers! One to show dedication to your business is by investing on your website. You can do this by adding a dedication page.
In a dedication page, you can include information on the history and why you started the business , also what makes you different from other businesses in the same industry. Show testimonials from your customers or information about rewards they have earned from customer service. This will help to build trust with your customers and will help you to gain more customers.
More On Exactly What's Required To Build A Business
Below are some commonly asked questions and pointers on what's actually needed to be an entrepreneur and found a business or startup.
So How Do You Get Customers For Your New Business?
So now you have set up your business- how do you get customers? You can get customers by advertising, networking and having a memorable business name. Advertising is an easy way to get customers because it is fast and it is relatively inexpensive. There are several different types of advertising that you can use. Many small business owners choose to advertise on the internet because it is cheaper than other types of advertising and it is more efficient.
You can advertise on social media websites such as Facebook, Twitter, Google+, Craigslist and eBay, where you can pay a small fee to advertise your business. Social media sites are a great way to reach out to your audience.
Ask friends and family to help you out!. This is a good option if you are planning to start a small business. Friends and family are more likely to support you and to buy from you than other people.
Try local marketing companies such as newspapers, radio stations and billboards. These companies will help spread your message to a wide audience and will cost less than other forms of advertising.
Use the power of your website to attract more customers! There are so many powerful tools nowadays such as Search Engine Optimization (SEO) that can take your business name to one of the first ones on Google.
Do You Need A Lot Of Money To Start A Business?
One question people often ask when starting a business is, "how much money do I need"? Starting a business on a small budget can be a difficult task. Most people who start a business do not have a lot of money up front and start their businesses by using their own money. Sometimes they may use their savings or they may use loans from friends and family members.
There are other ways to start a business without using your own money, by applying for a small business grant. These grants are available to small business owners who want to start their own businesses. You can also apply for government loans and some of these loans do not require a down payment. Look for business partners who will help you start your business. This will allow you to get started with less money up front and share the risk.
Researching the competition and potential customers is the most important step in starting a business on a small budget. This will allow you to see what they are doing right and what they are doing wrong. You should also research your customers and potential customers.
What Businesses Are The Easiest To Start?
You can start a business that involves your passion or you can start a business because you need to make money. You can start a business as an entrepreneur or you can start a business by working for someone else. There are many different factors that you need to consider when deciding on the right business for you.
Some businesses are easier to start than others because they do not require as much startup capital. For example, a rental business may be easy to start depending on the products your business will be renting to consumers. If you want to start a business but do not have much money, then the easiest business for you to start is an online business. Online businesses do not have a lot of overhead costs and you do not need a lot of startup money to get started.
Another type of business that is easy to get started is a home-based business. These types of business are easy to get started because they do not require as much startup capital as a brick-and-mortar store.
You can also run a home-based business, which will help to save on office space and other overhead costs. Working from home will save you money but it will also give you more freedom in terms of your hours and your location when starting your new business.
You can also choose a franchise when starting your new business. A franchise will have some initial costs, but it will give you training and support during the startup process and during the first few months of operation. You can also get help with marketing and advertising when starting a franchise.
There are other types of businesses that are easier to get started than others. It is important to research all of the different options available and figure out which option is right for you. It is important to choose the right type of business for your personality and your goals so that you will be successful in making money with your new business.
What You REALLY Need To Start A Business?
As we have seen, starting a business is not as easy as it seems. There is a lot of work to be done before you can get into the business.
When you are starting a business, it is important to have the right mindset and attitude. There are many people who fail at starting a business because they do not have the right attitude. The key to success is to do everything you can to succeed. You must be committed to working hard and working smart.
Make sure you have a great professional branding.
Your website is well designed and it is working well to serve its best purposes.
Make sure your product or service is"hot" and in demand.
Use your money in the smartest way you can.
Create a customized Marketing strategy and you will see good results coming in.
Dedication is the key for your success.
Once you have completed the necessary steps, you can start your own business. It is important that you have the right mindset and attitude when starting a business. If you know what you need to start a business, then get started and go for it!