5 Reasons Your Business Needs A Professional Website
If you own a business, you may be wondering if you need a professional website for it or not, so here are 5 reasons your business needs a professional website. There are many reasons why your business must have a professional-looking website in this day and age, but these are some of the most important reasons why. 
If you are ready to learn why your business needs a professional website, then grab your computer and cup of coffee, and let's get started!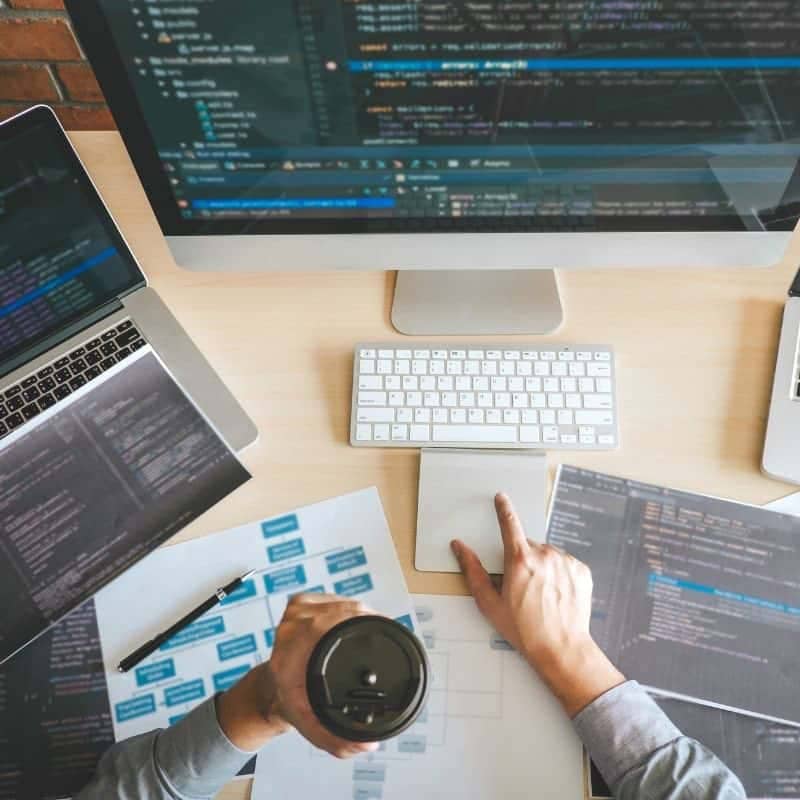 A Professional Website Will Make You Look Professional
It may be hard to believe, but if you get a professional website, it can make you look professional to customers looking to purchase products or services from your business. The website itself should be professional-looking, as websites that are not only tend to drive people away as no one wants to enter private data into what appears to be a sketchy website. 
Not only that but having a website even makes you more credible to customers than if you did not. Your website may not be the focal point of your business, but just by having that website for your business, you increase your credibility by a significant amount. Customers are more inclined to purchase from a business that has a professional e-commerce web design because there is a certain amount of trust in a company with a website in the modern age. 
PRO TIP: Read these 5 easy web design tips for your business right here to learn how to design the perfect e-commerce site.
Having A Professional Website Can Attract More Customers
Another great benefit and reason to why your business should have a professional website in the modern age, is that you can attract more customers by having one. Businesses such as retail and rental businesses especially benefit from a professional website and hiring the right web design agency in order to create one.
Google sees millions, if not billions, of searches every day, and a good chunk of those could probably go to your website, but first you need to have that professional website on Google. So if your in retail or the rental business, have a designer build a retail website or a custom rental website and watch as your business explodes.
Once you are on Google, having a professional website will help you to rank better in Google, which will in turn help drive more traffic to your website. The more traffic your website gets each month, the more income your business will be earning. You will not get far if you do not have a professional website. 
PRO TIP: Wanna know how to start a rental business from home? Read this informative post!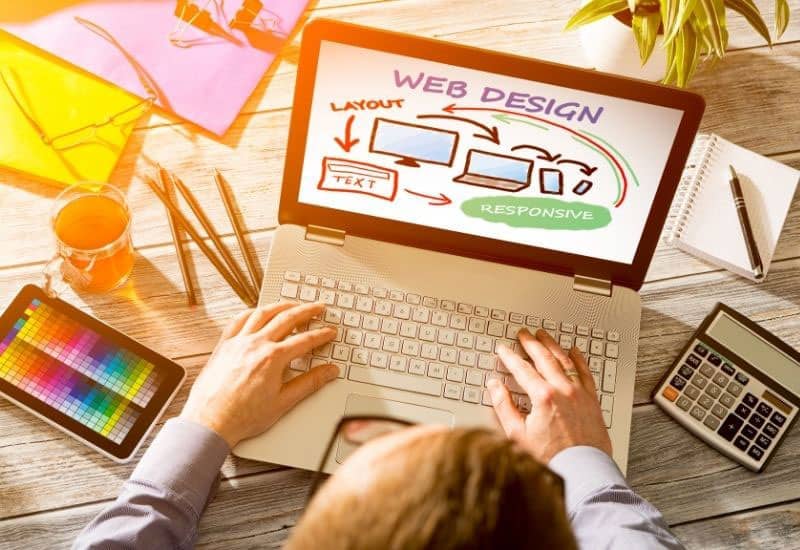 Professional Websites Allow You To Showcase Your Products
Having a professional website means you can showcase your businesses products or services easily to visitors entering your website. How you go about showcasing your products is important because if you are not showing them in a professional manner, or with a professional website design you will probably not see many customers from your website. 
Use your website to give your online customers the feeling as if they had entered into the physical location of your business, if you have one, with pictures and web copy. This will help to promote the feeling of a professional and trustworthy website, and thus by extension, a professional and trustworthy business. 
PRO TIP: If you are wondering whether you should hire someone to build a website, read this post here.
Professional Websites Allow Customers To Easily Contact You
There are many websites out there and business which make it hard for customers, new or past, to easily contact them making them seem less professional and less trustworthy. A professional website is designed in a way to make it easy for customers to find your contact us page, and then use it to get in touch with you if they need to.
This tends to be one of the best ways for a business to keep in touch with potential leads, and customers who may have had a slight problem but could be a returning customer if properly taken care of. The professional website design with that visible and easy to use Contact Us page makes that easy. 
A Professional Website Ensures You Long Term Success
The final reason why your business needs a professional website is that it ensures you long term success as a busines, as long as nothing out of the ordinary happens to your business. If you have a niche that is not going to go out of style, or you are keeping up with the times then you should not have to worry about the business going out of vogue on the internet. 
With how many people use the internet, if you do not have a professional website on it, you will not last long as a business. People are doing more and more of their shopping online, so if you want to stay competitive in today's marketing age, you will need to have a professional website designed for your business. 
Conclusion:
There are many reasons why your business needs a professional website if you want to succeed in the modern digital age. It can be daunting at times to get a professional website for your busines, but you will be thankful once you make the transition. You now know 5 reasons your business needs a professional website.