How To Start A Rental Business From Home
If you are wondering how to start a rental business from home, then I have some very good news for you.  In today's digital era, starting any type of online business, including a rental business that rents out equipment and other assets is extremely possible and profitable.  In addition, doing so is something that will help you gain financial freedom you are looking for and help you to thrive in today's online arena.
What Is A Rental Business Anyway?
Before understanding exactly how to go about beginning a rental business, let's take a look at what exactly a rental business is.  In understanding the basics, you will better learn how to start a rental business from home.
A rental business is a company or online store that offers products and other assets that are lent out rather than purchased.  Rentals are conducted for a pre-determined period of time as per rental terms and policies.  Pricing is usually more lenient as a customer will eventually give back the product.  Renting products enables customers to get something they want for a fraction of the cost (and a limited amount of time).
Rental companies offer a solution for individuals who do not want to purchase an item and would rather rent the item instead.  Over the past decade, the rental business niche has expanded tremendously. In today's day and age, items such as clothing, designer jewelry and handbags, equipment and even homes can be offered to potential buyers and lent out rather than purchased.
Creating the right business structure for your rental company:
It's important to know the market, understand similar competitor businesses and create the right business structure and business plan for your rental business.  You can begin by looking at other businesses in similar markets and inquiring about their services.  Simply looking on their website at their pricing is a great way to better understand how they operate.
Many business owners (probably not local competitors) will offer advice and their support.  All you have to do is reach out and ask.  Making connections with those in similar businesses is a great way to understand the market and its challenges.  Facebook groups is a great resource for many business owners.  Explore groups that have a focus on rental businesses and entrepreneurship.  You'll find that this is a great way to learn the ropes from people who are doing what you are doing.
Popular Types Of Rental Companies You Can Start
There are many different types of rental companies and retail websites that can be very successful.  Here we will go over a few of them so you understand the types of rental businesses at your disposal.
House rentals
Moving Gear Rental
Dumpster rentals
Sporting goods rental
Room rentals
Campsite rental
Event venue rental
Boat rental
Outdoor equipment rental
Fishing and tackle rental
Boat and watersports equipment rental
Office space rental
Furniture rental
Designer handbag rental
Portable toilet rentals
Artificial flower rentals
Hunting equipment rentals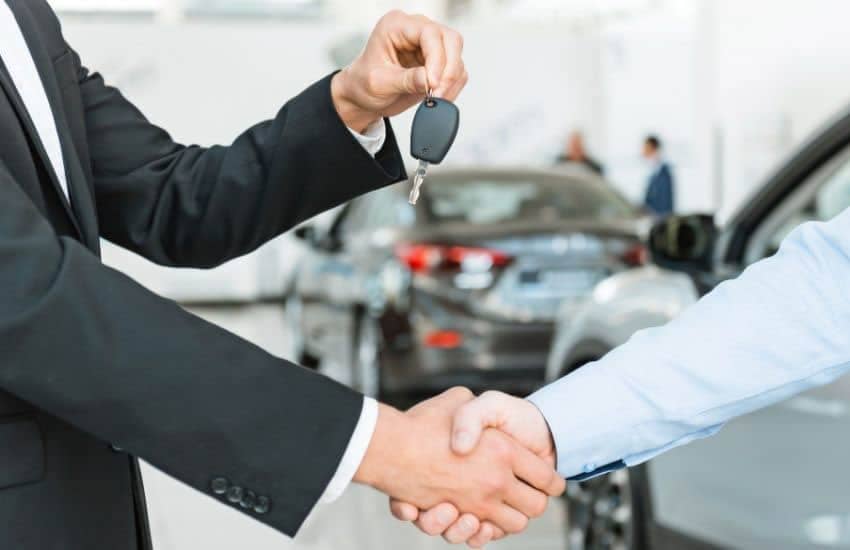 5 Steps For Starting A Rental Business
STEP 1: Decide On A Product To Rent To Consumers
The first step for starting any type of rental business or company is choosing the type of product you want to rent to consumers.  Are you considering a simple piece of equipment or would you like to rent out your property or real estate?
In order to properly choose the type of business, ask yourself a few questions:
How much upkeep am I comfortable with?
Do I have enough funding for the type of rental business I want to start?
What products and aspects of a rental business am I most interested in?
Have I created a business plan?
How will I rent out products?
What will my pricing structure and rental terms be?
Is there a demand in the market?
Once you have gone over these questions you should have a better idea on the type of rental business you want to start.
STEP 2: Consider A Company Name And Branding
Next step is a very important one. You will want to consider your company name and branding.  Branding includes the following:
Your logo
Company colors, font, and other visual images
Marketing materials
The bottom line is that you will want consistency in your branding so that potential customers see your branding elements and think of your business.  Doing so you will be rewarded with a higher level of customer patronage and recognition of your brand.
STEP 3: Register Your Business
Registering your business is the next step and something you will need to do in order to get started with your rental company.  You will first need to figure what type of business structure you will use for your rental business.  You can learn more about that on this page here.
In addition, you will need to choose a name to do business as and register with the IRS.  It may seem like a complicated process but it's actually pretty straight forward.  Just do it all step by step and you'll register your business and be able to start doing business.
STEP 4: Build A Website For Your Rental Company
The next step and a very important one is to build a website for your rental company.  There are so many options, you will need to find a great website designer to help you create a website that is both functional and attracts customers.
So if you have a car rental business, be sure to hire a web design agency specializing in car rental companies. It might sound obvious, but you'd be surprised at how many people neglect this important step!
Your website should have the following:
Ecommerce solutions and payment integration
Scheduling options to book rentals
Seamless online experience
Social media integration
Responsive
You'll want to read these web design tips for your rental business to get started.  But consult with several web designers, get a few quotes, and make your decision so you get an awesome website for your rental company.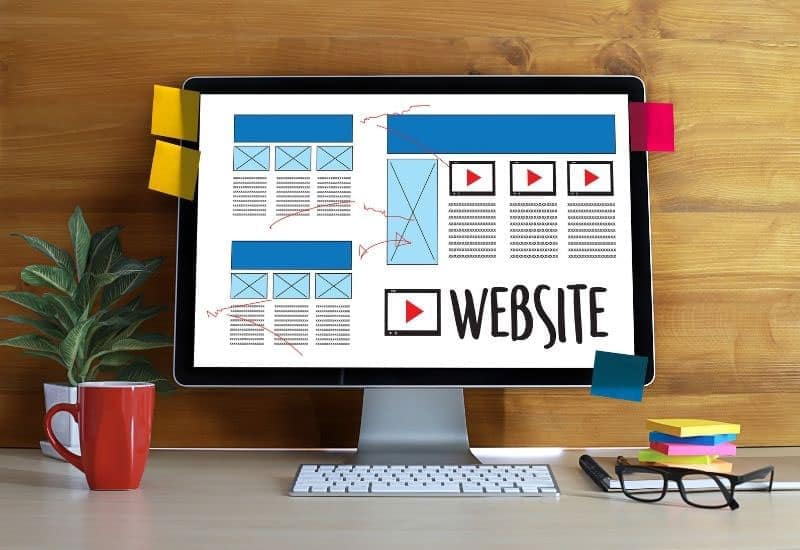 STEP 5: Begin Marketing Your Business
The final step is to begin marketing your business.  Consider your approach and what works for other businesses such as yours.  Will you do social media campaigns or PPC.  Choosing the right marketing strategy will be key to your long term success.
We hope you have learned a lot from this post on how to start a rental business from home and wish you the best of luck.