Web Design Tips for Your Rental Company
If you need web design tips for a rental company or business, read on to learn a ton of easy tips you can use! But the most important thing is to hire a custom web design service to help you through the process. So keep that in mind and enjoy our post!
Renting items to others is known as one of the best wealth-building businesses around for years. Whether it be dumpsters, cars, or construction tools, renting to others allows you to retain ownership of the property and get paid when someone borrows the items. 
For a rental company starting out or an established one needing a website, the question of design always comes up. With the hundreds of different designs available to you, how do you know what fits your business the best? For anyone needing custom rental business web design services, this post will certainly help! Let's take a deeper look and find the web design tips for your rental company.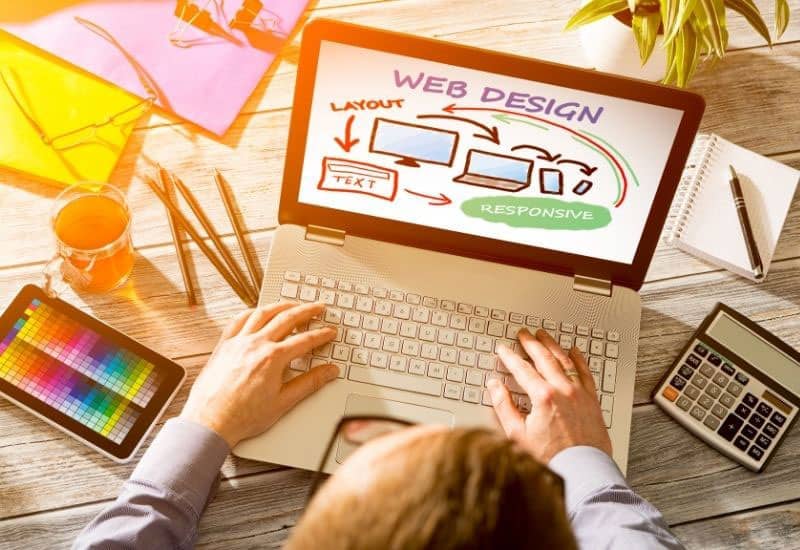 6 Easy Web Design Tips To Use For Your Rental Business
The Theme
After you have secured a hosting platform and named your website, the next step is to begin the design work. Themes are designed in several different ways, depending on the type of business you have. Rental companies are particular in that most people know what they want or need before searching for the site. This means the person visiting your site does not need to be impressed by rich graphics and other theme-related additions that do not add value to the renting experience. 
The entire design for your rental company should focus on the interaction with customers and making it easy to find and purchase what they want in the shortest time possible. In other words, clean and functional works better than busy graphics and a slow response time. Hiring a web designer with a knack for graphic design services will certainly help you develop a seamless and user friendly site!
Employ Video for Better Customer Interaction
One must for a rental company that rents items homeowners and contractors need to perform a job is to add a video platform showing how the equipment works. A homeowner may know they need to rent an impact gun, but many will also utilize videos online to know how to use it. The place they get their information may as well come from your company. 
Adding a how to use equipment video platform on your rental website will give the customer trust in your willingness to help with their project and keep them as a customer for years to come. It also helps to keep your equipment in good condition as you can show in the video what not to do. 
Add Seamless Search Functions
Your rental company probably has a large number of products for rent. Making it simple for the customer to be able to find what they are looking for is essential. Two things should be added to your site for this purpose. 
Browsing Capability: As with most sites that sell and rent products, the main body of your site will be designated to photos and specifications of the items you rent. Organizing these under categories that allow for easy browsing is a must for user-friendliness. 
Search Capability: There are those, however, who don't want to waste time browsing. For them, make sure to have your site designed with a search function that allows a search of the inventory using keywords. 
Use SEO in Your Content
If you are like most companies, part of your goal is to grow and attract new customers. There are two ways you can achieve this online. One is direct advertising, and the other is using search engine optimization.
Most new customers in today's world find companies to purchase from after completing an online search. With Google being the most utilized search engine, it's crucial to understand how their system works. Google uses keywords and phrases in a customer search to give the most relevant results on the search page. SEO is used within a website's design to make your site more relevant than others during a search. If you are having a site designed for your rental company, make sure any content added is SEO-friendly for long-term results.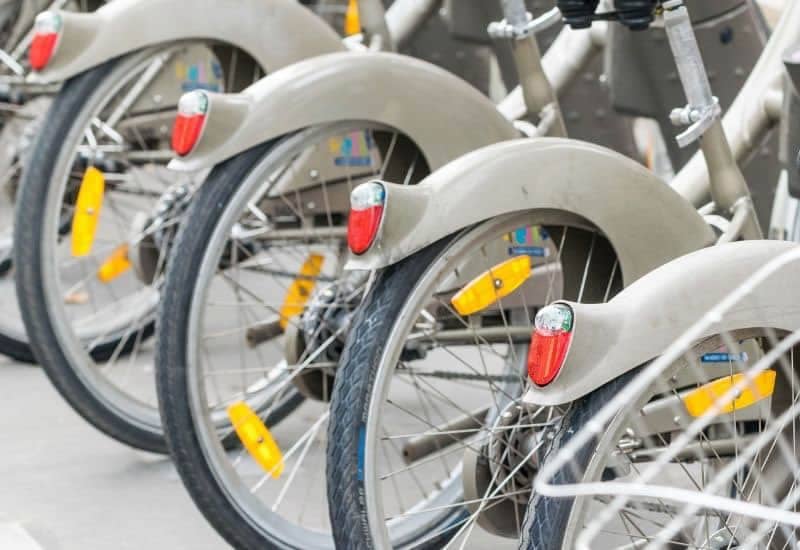 Utilize Quality E-Commerce
When designing your rental company site, another essential aspect is to have a quality eCommerce platform that handles all user loads and gives the best results. The system needs to flawlessly manage pricing, rental durations, incorporate all costs and automatically keep up with times, like pick up and return dates. 
Automating all of these steps through an eCommerce platform allows you to run a more efficient business and lets you spend more time growing your company than getting bogged down in the details of the daily operations. 
Automate The Process
Every rental business or company has a system for renting out equipment with a specific set of terms. You can automate the process of your rental company on your website and streamline the process. In automating your systems on your website, you and your employees will have less work to do. Things like calendars, scheduling, rental terms and payments can all be done online making your life easier and customers happier too.
Conclusion
Having a rental company can often be overwhelming. There are so many things to consider and so much to be done. However, if you take these factors into considering when designing a custom site for your business, you and your employees can minimize some of the stress. And streamlining the process is what it's truly all about.
If you need help with rental company web design services, systMD LLC works with tons of businesses just like yours. Give us a call today or request a quote. We hope you have learned some important web design tips for your rental company and wish you luck in the process.